Community Involvement
JWS Roofing Inc. is proud to support our local community.
Northbridge Youth Soccer
Northbridge Youth Soccer – U5 2021 Spring season was sponsored by JWS Roofing Inc. U5 are the youngest and newest soccer players and they were all sporting a great JWS Roofing Inc. shirt all season long. We hope they all learned new skills and had a lot of fun doing so.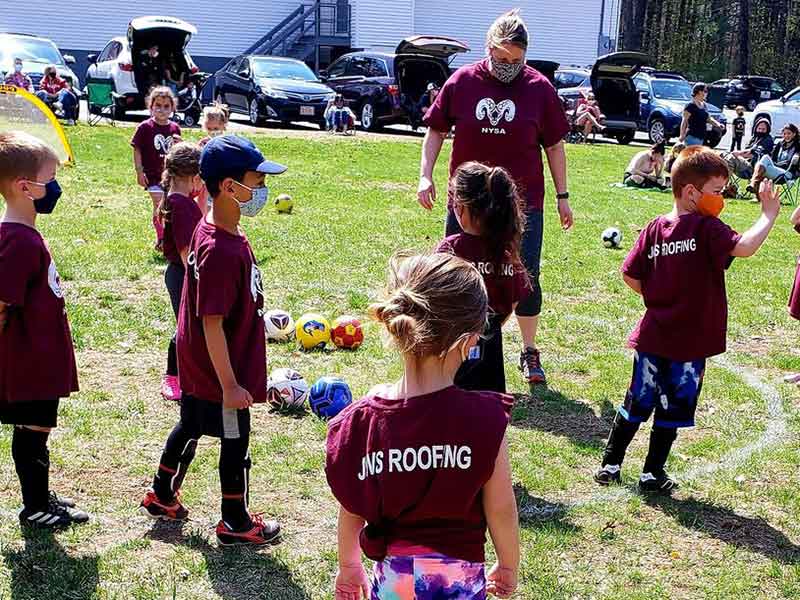 Sutton Youth Baseball
Sutton Youth Baseball 2021 Spring/Summer/Fall seasons - We are happy to announce we are a sponsor for the Sutton Youth baseball league for 2021. We love to see young kids able to get involved in a sport they love to play. Good luck to all the players. We hope you have a great year! You will also catch us sponsoring a hole at both SYBL fundraising golf tournaments in 2021.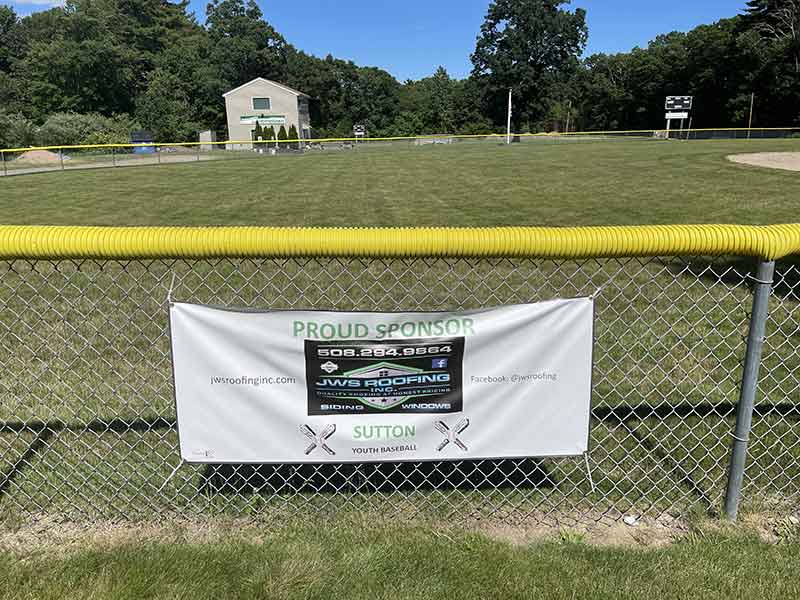 2020 Free Roof Giveaway
And the winners are…. Gabriel and Sherry Alicia! 2020 Free Roof Giveaway winners were given a nice surprise on a sunny day in June when Justin showed up to tell them they would be getting a new roof at no charge. This is something that we could not have done without the amazing partnership of our great sponsors. Thank you to Lansing Building Products, CertainTeed, and Tom Berkowitz Trucking.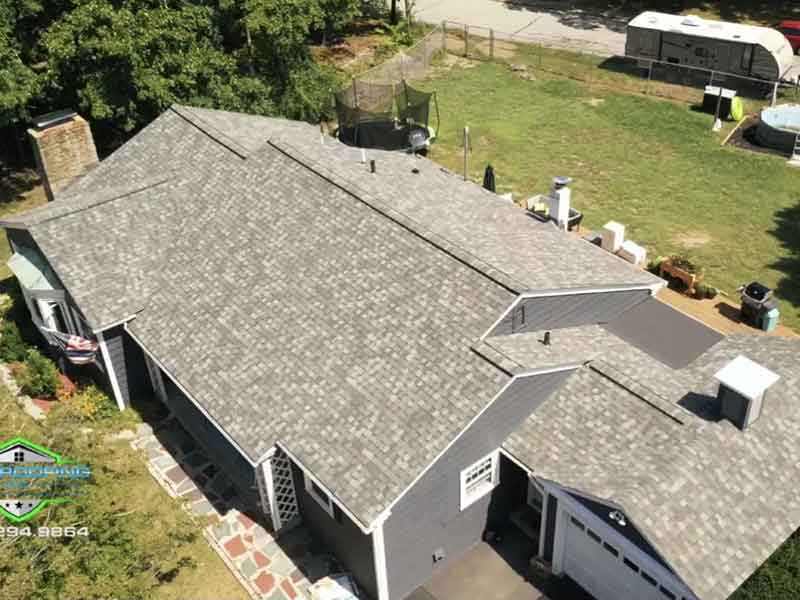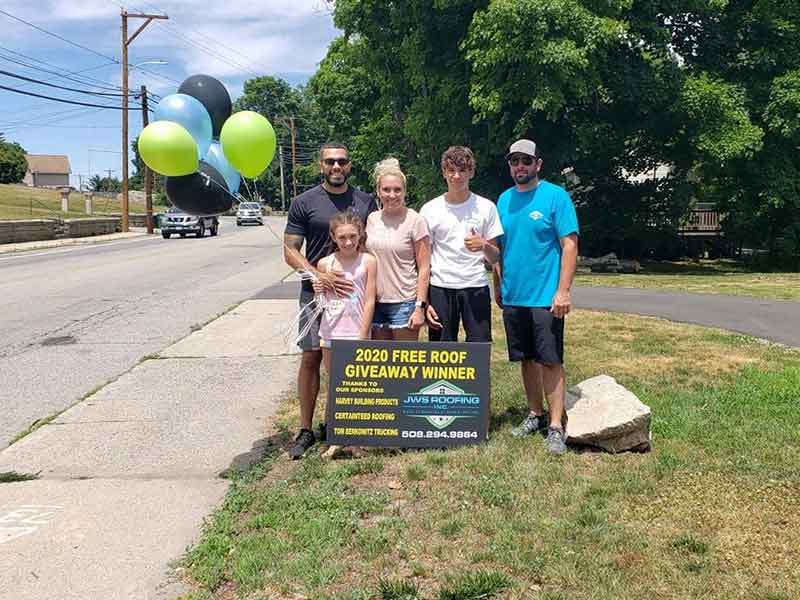 Free Roof Giveaway 2021 – Coming Soon!
Stay tuned for the announcement of the winners of the 2021 Free Roof Giveaway.